The Short Bus
1989 Honda CRX Si
We didn't name the project, so Don't blame us. Makes sense, though. Its little, yellow, and you have to wear a helmet to ride in it.
This project was brought to us on a trailer. It had a badly busted, 300,000 mile D16A6 in it, and the drives side window had been down since it was parked. But it was almost completely unmolested and rust free.
The owner had a goal of having a fuel efficient DD, with the ability to take him and his son and do HPDE events. The car had to be street able comfortably, be easy on parts at the track, and cheap to build.
Using a combination of parts car, EBAY, Craigslist, fabrication, and factory, we met these goals. the car has a D15B2 bottom end with a D16Z6 head, and D16Y8 intake manifold. this combination is what is called a Mini-Me. the motor was built, and sourced from a wrecked 1991 CRX parts car. To install it, we made solid poly motor mounts, used the ECU from the parts car, a Boomslang conversion harness, ans a generic EBAY CAI and Stainless header. The exhaust finishes out through a 2.25 mandrel bent stainless exhaust sourced from craigslist.
To the motor, we reinstalled the factory AC for creature comforts, installed new gaskets, swapped in an aluminum Fidanza flywheel, a puck style Valeo clutch, and an EBAY adjustable cam gear and aluminum crank gear combo. the car makes good power above 4000 RPM, and is getting around 32 MPG daily.
The SI trans was retained, as well as the stock SI tire size and brake system. We installed Goodrich Stainless brake lines, new sintered metal brake shoes, and some Hawk HPS front pads. We also rebuilt the suspension entirely with Hardrace bushings and new wear items.
The interior was cleaned, and the better parts from the two cars were used. the only real deviation from stock is the Accord climate controls, because putting these in was cheaper than finding good CRX controls.
What we wound up with is below.
Tall Rock
Stands strong and proud.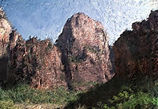 Green Meadow
Relax and clear your mind.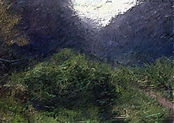 Wheat Field
Strong winds embraces the golden wheat.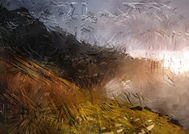 Italian River
Captures the excitement of being around this italian waters.